Make No Noise – The story of a skatepark
2016 – Various formats, color, sound. TRT: 73min.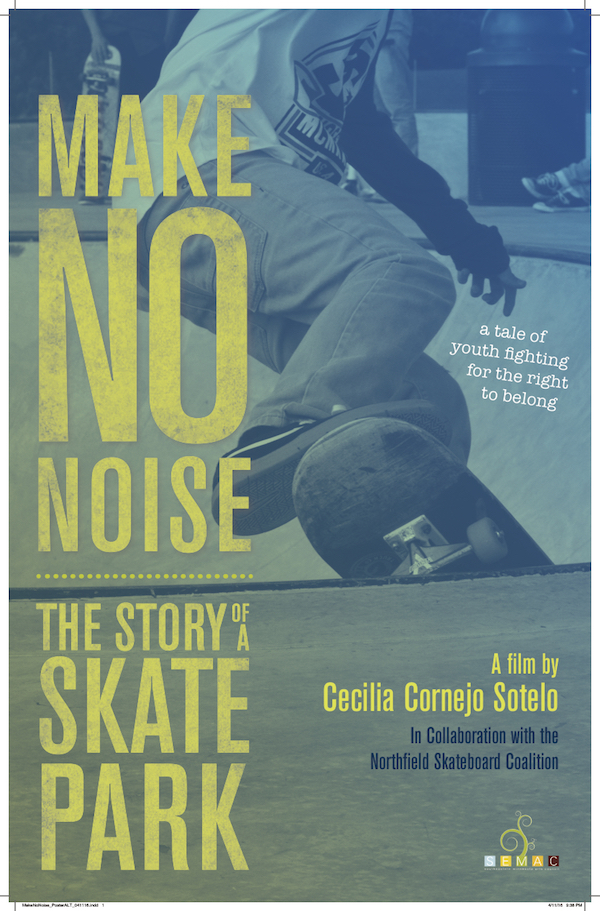 Make No Noise chronicles the 17 year-long struggle of the skateboarders of Northfield, to secure a permanent place for their sport. Shot over a period of three years (2012-2015), in close collaboration with the skateboarders themselves, the film follows their efforts as they meet with city officials to fundraise, envision, and design a skatepark that seems to fit nowhere. A voiceover narration provided by the skateboarders and based entirely on city records, reveals the inefficiency of a process slowed down by outdated stereotypes about skateboarding and a thinly veiled resistance to the skateboarders as "other." The film calls into question Northfield's open-minded and friendly reputation in light of the community's delay to find a place for its own youths. Make No Noise bears witness to young people's resilience and perseverance as it exposes the victories and failures of the civic process in small town America.
Selected Screenings:
2017 Rural Arts & Culture Summit, Morris, MN.
2016 Cine las Américas International Film Festival, Austin, TX.
2016 Weitz Cinema, Carleton College, Northfield, MN.